Full coverage of Pakistan vs England Schedule 2023 Series with upcoming match dates, schedule, results and ball by ball commentary. The Pakistan tour of England in 2023 / 2024 includes 4 T20 matches (Tests and ODIs to be confirmed).
PAK vs ENG – Upcoming T20 Matches (May 2024)
May 22, Wed
England vs Pakistan, 1st T20I
1:30pm EST | 5:30pm GMT | 6:30pm Local
Headingley, Leeds
May 25, Sat
England vs Pakistan, 2nd T20I
1:30pm EST | 5:30pm GMT | 6:30pm Local
Edgbaston, Birmingham
May 28, Tue
England vs Pakistan, 3rd T20I
1:30pm EST | 5:30pm GMT | 6:30pm Local
Sophia Gardens, Cardiff
May 30, Thu
England vs Pakistan, 4th T20I
1:30pm EST | 5:30pm GMT | 6:30pm Local
Kennington Oval, London
Please note that Pakistan vs England Schedule may be subject to change for any reason as may be required in the sole discretion of respective cricket boards including PCB/ECB
Pakistan vs England Schedule Download (PDF)
The PDF for Pakistan and England Time table and full schedule for T20s, ODIs and Tests is now available for download. You can download the PDF file and access it offline later.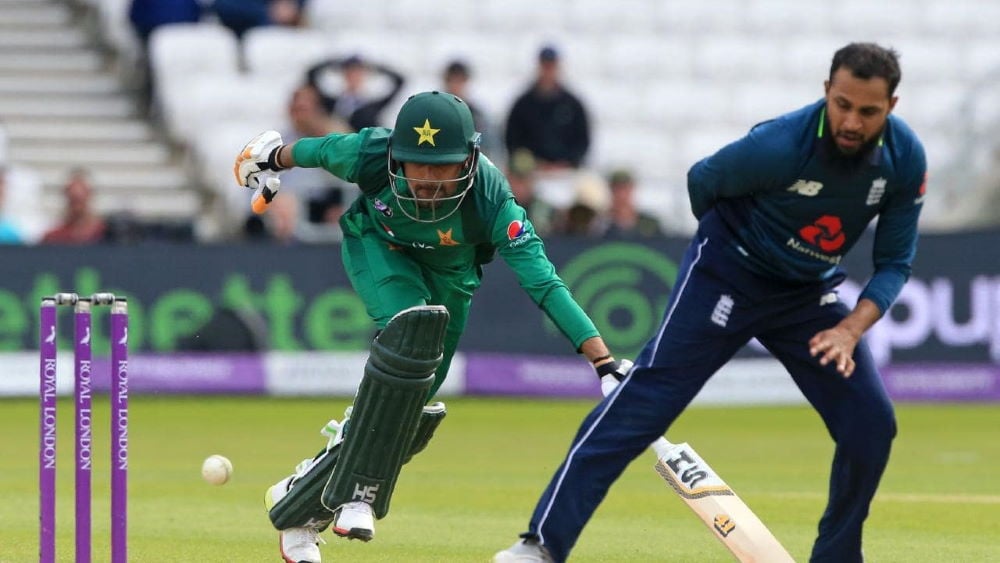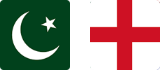 The Pakistan vs England schedule 2023 is all set for the bilateral series where both teams will play 10 matches T20 and Test series starting from first week of June 2022. A total of 10 matches will be played during September / December period including 7 T20 matches and 3 Test matches. Here's everything you must know about the PAK vs ENG cricket series, team squads, full schedule, schedule PDF download, team news and updates.
The schedule for Pakistan vs England series series features four T20 matches, promising a thrilling showdown between the two cricketing powerhouses. While the dates for the Tests and ODIs are yet to be confirmed, fans can look forward to an exciting T20 series. Here is the full Pakistan vs England 2023 schedule with complete fixtures and time table of all matches, dates, venues and timing of matches in GMT, local and PKT (Pakistan local time).
The series kicks off on Wednesday, May 22, with the first T20 match between England and Pakistan. Cricket lovers can witness this captivating clash at Headingley in Leeds. The match is scheduled to start at 1:30 pm EST, 5:30 pm GMT, and 6:30 pm local time, setting the stage for an exciting T20 series opener.
On Saturday, May 25, the action continues with the second T20 match at Edgbaston in Birmingham. Fans can expect another thrilling encounter as both teams battle it out for victory. The match is set to begin at 1:30 pm EST, 5:30 pm GMT, and 6:30 pm local time.
The third T20 match is scheduled for Tuesday, May 28, at Sophia Gardens in Cardiff. Cricket enthusiasts can look forward to an afternoon match starting at 1:30 pm EST, 5:30 pm GMT, and 6:30 pm local time. This match holds significance as both teams will aim to secure an advantage in the series.
The fourth and final T20 match between England and Pakistan is set to take place on Thursday, May 30, at Kennington Oval in London. Cricket fans can mark their calendars for an evening match commencing at 1:30 pm EST, 5:30 pm GMT, and 6:30 pm local time. This match promises to be a thrilling conclusion to the T20 series.
While the schedule for the Tests and ODIs is yet to be confirmed, fans can expect more captivating matches between Pakistan and England. These matches will add further excitement and competitiveness to the series, ensuring a complete cricketing experience for fans worldwide.
Pakistan vs England Series / Tour Programs
As per PAK vs ENG schedule, both teams will play several matches over upcoming months during bilateral series and ICC events. In addition to these ICC events, both teams are set to play a bilateral series first in England and then in Pakistan later this year.
Pakistan vs England T20 World Cup Final – Sunday November 13, 2022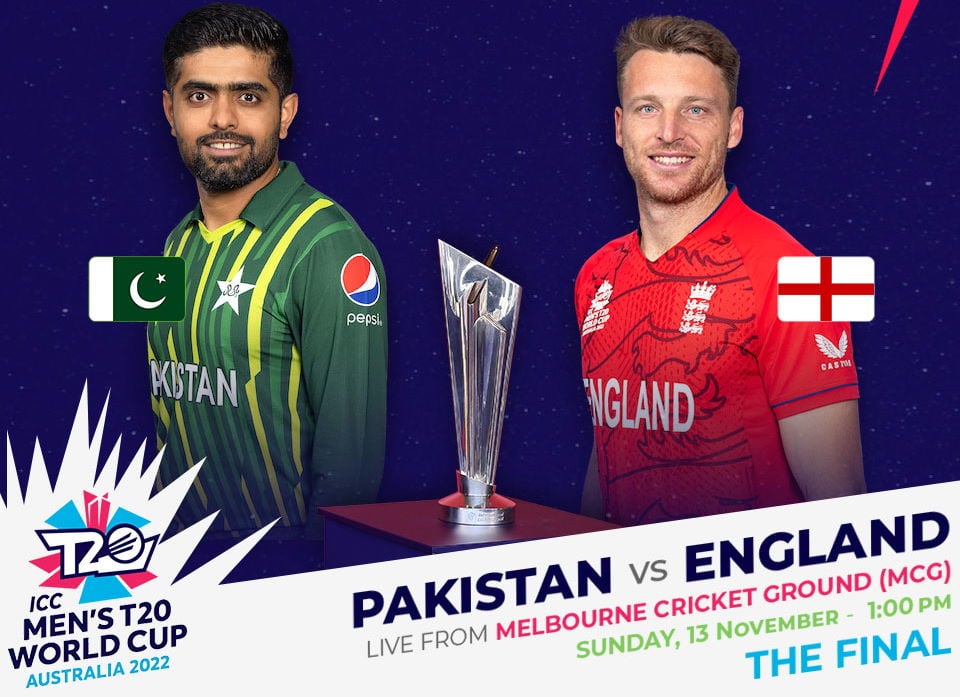 Pakistan vs England Series – 2023/2024 Coverage
The first part of Pakistan tour of England has been confirmed to take place in May while the second part will commence in November / December. Initially, both teams are set to play 4-match T20 series ahead of the T20 World Cup as part of the their preparation for the mega event in the US / West Indies. The Pakistan vs England (PAK vs ENG) series is a bilateral series and both teams will play 4 T20 matches followed by ODI and Test matches at a later point.
Both teams will play total of 10 matches including 4 T20 and 3 ODIs and 3 Test matches during the bilateral series. The Pakistan-England bilateral series is a part of the Future Cricket Tour Programs (FTP) which has been prepared by the International Cricket Council (ICC), PCB and ECB. The Pakistan vs England 2023 schedule page has also been updated with all relevant details including date, timing and venues.
CricketSchedule offers schedule, live scores, latest news, squads and players info of the England-Pakistan (PAK vs ENG) series. Stay tuned for more updates.
PAK vs ENG series: Coaches, Teams, Conditions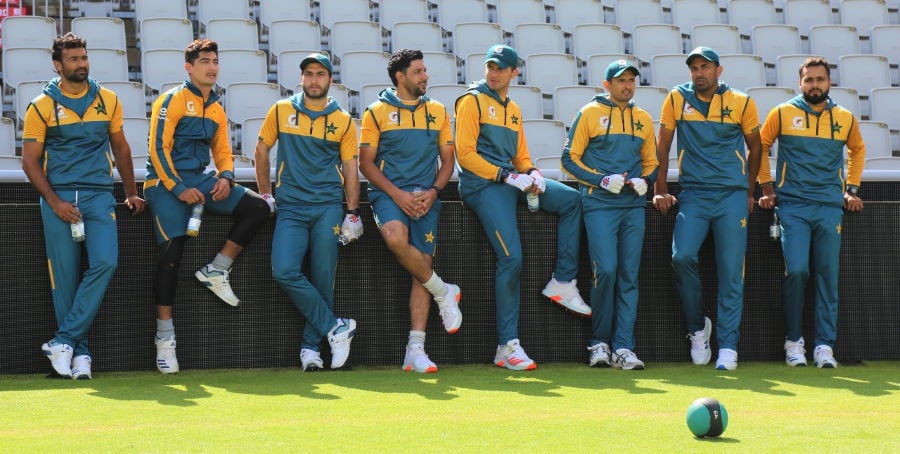 England cricket team is currently playing their final test match of the series against West Indies while the Pakistani team has engaged themselves in Intra-Team warm matches to prepare. Pakistan announced a 29-member Squad for England Tour, on the other hand, we expect the current squad of England playing against West Indies to face Green team. England holds a better position at test ranking with no 4 position while Pakistan is struggling with at no 7. If we take a look at World Championship England has moved to no 3position with 180 points after levelling the series with Careeban squad, however, Pakistan holds no 5 Position with 140 points. Both the team will be eyeing to secure a better place at the table through their performances.
Pakistan have hired the services of Younis Khan and Mushtaq Ahmed as Batting and spin Bowling Coaches respectively to uplift the performance of the team. It is Younis Khan's first assignment with PCB and he is keen to transfer his skills & knowledge to the young guns of the squad by implementing man-management model like late Bob Woolmer. Mushtaq, on the other hand, is experienced and have already worked with both Pakistan and England in the past. He understands English conditions, squad, and highly regarded as mentor globally. Both the veterans will assist Misbah and Waqar to achieve their targets.
Playing against England at their Home soil is always been a tough task for any touring side. Pakistan have shortlisted 20 players for the uphill task ahead. Wahab Riaz, Fawad Alam, Sarfaraz Ahmad, Sohail khan have paved their way back into the team, Skipper Azhar Ali is concerned with over-rate as players will have to leave their Personal stuff outside the boundary line meanwhile he's hopeful that players will eventually adapt to new rules over the course of time. Pakistan and England will be looking to exploit each other weaknesses, English bowlers will target the fragile batting department of Pakistani team while Pakistan will once again rely on their Pace attack to dismantle the Englishmen. Bio-secure environment will help the players to improve team bonding and focus on Cricket as there won't be much of other stuff to do.
The PCB CEO Wasim Khan admitted it wasn't an easy decision to send the team to England after several players tested positive of Novel Coronavirus but continued with the plan for the sake of restoration of Gentleman game. Pakistani team head Coach Misbah insisted that PCB has not asked for anything in return from ECB for agreeing to play under these circumstances. Playing behind closed doors will not be something new as Pakistan mainly played test matches in UAE with empty seats, he further added. ECB chief Executive officer, Tom Harrison sees this series as another significant step towards to Re-Start International Cricket, he also appreciated the players, staff members for their willingness and cooperation for playing a vital role in Bring the action back at cricket Grounds.
Pakistan vs England 2023 Squads / Players
Pakistan Test Squad against England:
To be confirmed before the series start.
England Test Squad against Pakistan:
To be confirmed before the series start.
Pakistan vs England (PAK vs ENG) Series FAQs
When does the PAK vs ENG series begin?
The series between Pakistan and England has been confirmed in May. The England team visits Pakistan in May 2024 where both teams will play four T20 matches.
How many matches will both teams play?
Both Pakistan and England will play a total of 10 matches that includes 4 T20, 3 ODIs and 3 Tests during 2023 / 2024 year. Both teams will also participate in the ICC Cricket World Cup and T20 World Cup as well.
What are the series Venues for Pakistan – Australia series?
Matches will be played at three different venues in Leeds, Birmingham, Cardiff and London.
How can I set free reminder for Match Timings?
You can set reminder through our match calendar which sets match timings according to your time zone. Users need to add match timing through Google Calendar (Android/Windows etc) and iCal Calendar in Apple devices.
Learn more about Pakistan vs England Series:
Team Information on England Cricket Wikipedia | Pakistan Cricket Wikipedia
Watch Pakistan vs England 2022 Schedule Video on YouTube
Learn more about Pakistan / England Teams, see blog
Follow your team fixtures on Cricketschedule.com
Follow PAK vs ENG updates on Twitter