Latest Pakistan vs Australia Schedule 2023 with match dates, live scores, news, videos, series time table and match results. The Pakistan tour of Australia in 2023 includes 3 Test matches. T20 and ODI matches will be announced later.
PAK vs AUS – Upcoming Test Matches (Dec 2023 – Jan 2024)
Dec 14, Thu – Dec 18, Mon
Australia vs Pakistan, 1st Test
9:20pm EST (-1d) | 2:20am GMT | 10:20am Local
Perth Stadium, Perth
Dec 26, Tue – Dec 30, Sat
Australia vs Pakistan, 2nd Test
6:30pm EST (-1d) | 11:30pm GMT (-1d) | 10:30am Local
Melbourne Cricket Ground, Melbourne
Dec 26, Tue – Dec 30, Sat
Australia vs Pakistan, 3rd Test
6:30pm EST (-1d) | 11:30pm GMT (-1d) | 10:30am Local
Sydney Cricket Ground, Sydney
Please note that Pakistan vs Australia Schedule may be subject to change for any reason as may be required in the sole discretion of respective cricket boards including PCB/Cricket Australia.
Pakistan vs Australia Schedule Download (PDF)
The PDF for Pakistan vs Australia schedule along with Time table and match dates for T20s, ODIs and Tests is now available for download. You can download the PDF file and access it offline later.
Pakistan tour of Australia, 2023-24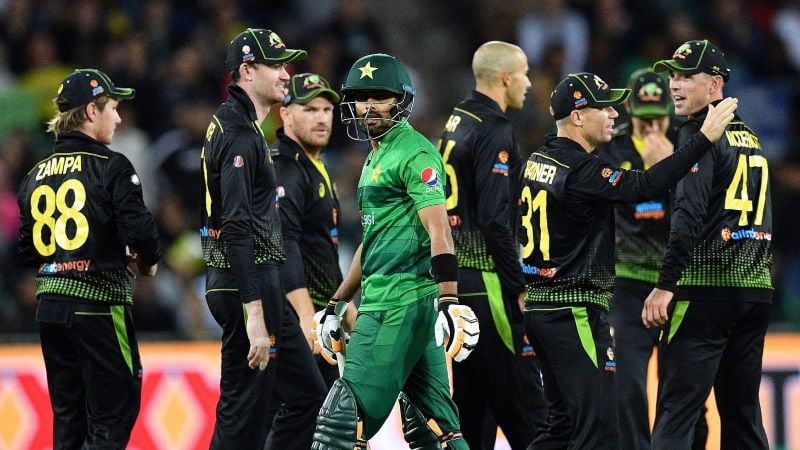 Pakistan vs Australia Series – 2023 / 2024 Coverage
Pakistan vs Australia are all set for the bilateral series where both teams will play 3 matches Test series starting from December 14, 2023. A total of 3 matches will be played during December-January period with ODIs and T20 matches to be announced later. Here's everything you must know about the PAK vs AUS cricket series, team squads, full schedule, schedule PDF download, team news and updates.
The Pakistan tour of Australia has been confirmed to take place in December 2023 and January 2024. The Pakistan vs Australia (PAK vs AUS) series is a bilateral series and both teams will play 3 Test matches followed by ODIs and T20 matches at a later stage. As per revised Pakistan vs Australia schedule, both teams will also play in the T20 World Cup that is to be held in USA & West Indies in October / November 2024.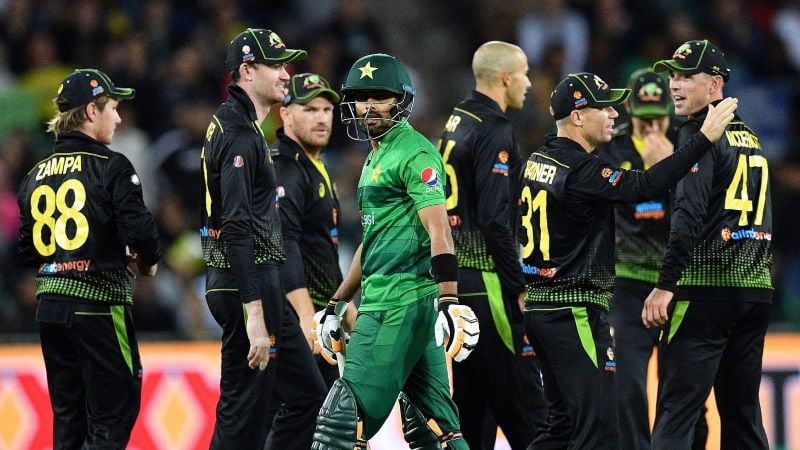 The schedule for Pakistan vs Australia series features three Test matches, showcasing the cricketing prowess of both teams. While the dates for the T20 and ODI matches are yet to be announced, cricket enthusiasts can expect thrilling contests in the longest format of the game.
The series begins with the first Test match between Australia and Pakistan, set to take place from Thursday, December 14, to Monday, December 18. The match will be held at the Perth Stadium in Perth, providing fans with an exciting start to the series. Cricket enthusiasts can mark their calendars for this highly anticipated encounter.
On Tuesday, December 26, the second Test match commences at the iconic Melbourne Cricket Ground in Melbourne. The match will extend until Saturday, December 30, allowing cricket fans to enjoy high-quality cricketing action during the holiday season. The Melbourne Cricket Ground, with its rich history, promises a thrilling atmosphere as Australia and Pakistan battle it out.
Simultaneously, from December 26 to December 30, the third and final Test match will be held at the Sydney Cricket Ground in Sydney. This match will conclude the series, providing both teams with an opportunity to leave a lasting impression. The Sydney Cricket Ground, known for its picturesque setting and lively atmosphere, is set to witness gripping cricketing moments.
CricketSchedule offers schedule, live scores, latest news, squads and players info of the Australia-Pakistan (PAK vs AUS) series. Stay tuned for more updates.
Pakistan vs Australia 2023 Squads / Players
Squads for both teams will be announced ahead of the Test series in December.
Pakistan vs Australia (PAK vs AUS) Series FAQs
When does the PAK vs AUS series begin?
The Pakistan team tour of Australia in December has been confirmed where the Test series will commence from December 14, 2023 as per revised Pakistan vs Australia schedule.
How many matches will both teams play?
Both Pakistan and Australia will play a total of 3 matches that includes 3 Tests during 2023 December and 2024 January months. Both teams will also participate in the T20 World Cup later year when Pakistan and Australia participate in the mega event at the US / WI in October/November.
What are the series Venues for Pakistan – Australia series?
Matches will be played at three different venues in Perth, Melbourne and Sydney. Final test match will be played in Sydney.
How can I set free reminder for Match Timings?
You can set reminder through our match calendar which sets match timings according to your time zone. Users need to add match timing through Google Calendar (Android/Windows etc) and iCal Calendar in Apple devices.
Learn more about Pakistan vs Australia Series: